Logistics
At Matrix Source Industrial our commitment includes logistics management from the factory to your destination, with options for delivery to any US or overseas port. Our customs experts facilitate customs procedures and are experienced in serving clients across Asia, North America, South America, Europe and the Middle East. Matrix Source Industrial offers safe, fast and extremely cost-effective Freight on Board (FOB) delivery for all your import needs.
Matrix Source Industrial follows ISF filing (10+2) requirements for all goods shipped to the United States (IN PROCESS).
Matrix Source Industrial is now in the process of obtaining C-TPAT (Customs Trade Partnership Against Terrorism) certification from the Department of Customs and Border Protection (CBP) in the United States. Upon receiving the certification from the CBP, this will mean that we have met and fulfilled security screening guidelines that promote a secure supply chain from the county of manufacture to your door!
Worldwide distribution & fulfillment capabilities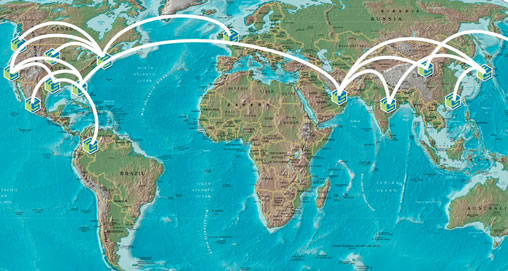 Terms & Conditions: disclaimer
FORCE MAJEURE: Matrix Source Industrial LTD. CANNOT BE HELD RESPONSIBLE FOR FAILURE TO FULFILL A DELIVERY COMMITMENT AS A RESULT OF SITUATIONS BEYOND OUR REASONABLE CONTROL. THIS INCLUDES, BUT IS NOT LIMITED TO OCCURRENCES SUCH AS: NATURAL DISASTERS (I.E. HURRICANES, FLOODS, TYPHOONS, EARTHQUAKES), LABOR STRIKES, CONGESTION AT PORTS OF ENTRY, US CUSTOMS / HOMELAND SECURITY HOLDS (VACS OR MANIFEST HOLDS) AND DELAYS, OR FAILURE OF SUBCONTRACTORS TO PERFORM. Matrix Source Industrial LTD. WILL PROVIDE DOCUMENTATION TO SUPPORT ANY FORCE MAJEURE OR COMMERCIAL IMPRACTICABILITY CONDITION UPON REQUEST. OUR CUSTOMS BROKER IS LOCATED IN NEW YORK AND CAN PROVIDE LOCAL SUPPORT (EASTERN STANDARD TIME).